POWERFUL. IN ANY RESPECT.
The Napoleon Premium Fire electric fireplaces of the ALLURE™ PHANTOM series are extra powerful when it comes to both flame image and heat generation. The matt black metal front with metal mesh of these electric fireplaces ensures a reflection-free view of the flames and the play of colours of the crystal embers in the floor covering. Particularly in rooms with difficult lighting conditions, this highlight of the electric fireplace translates to pure enjoyment for yourself.
Get inspired by the Allure™ Phantom Series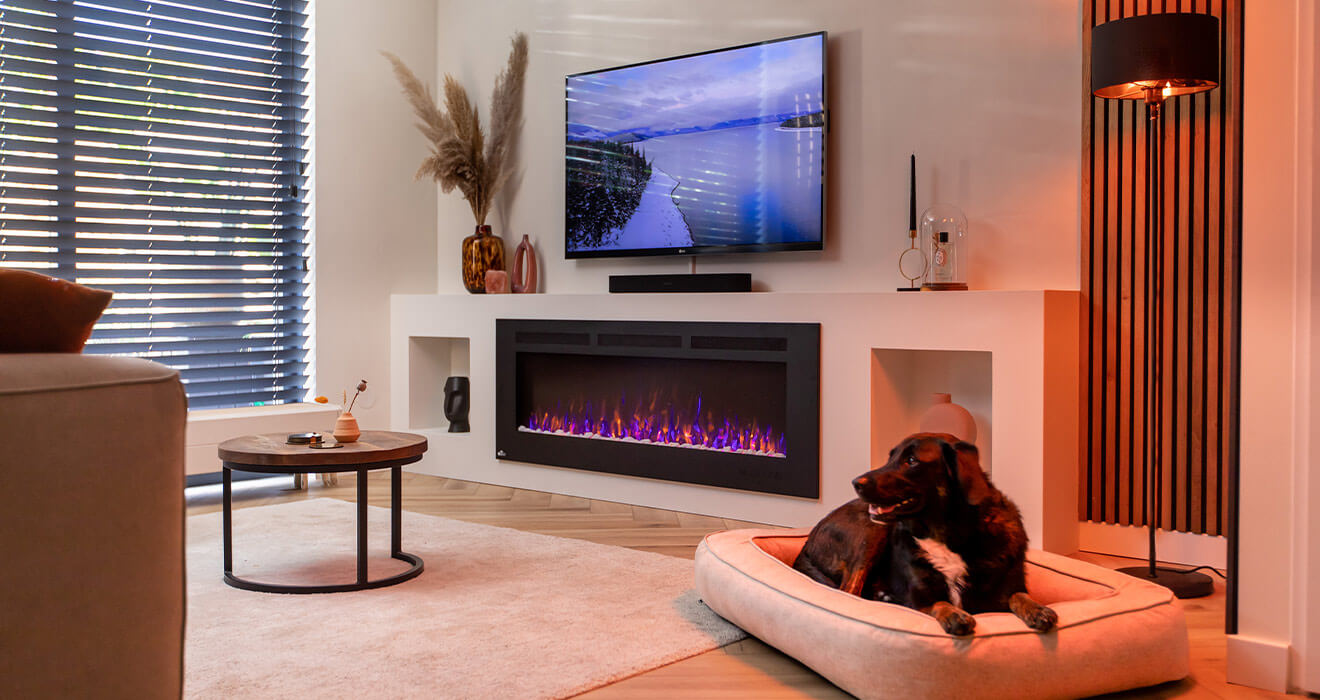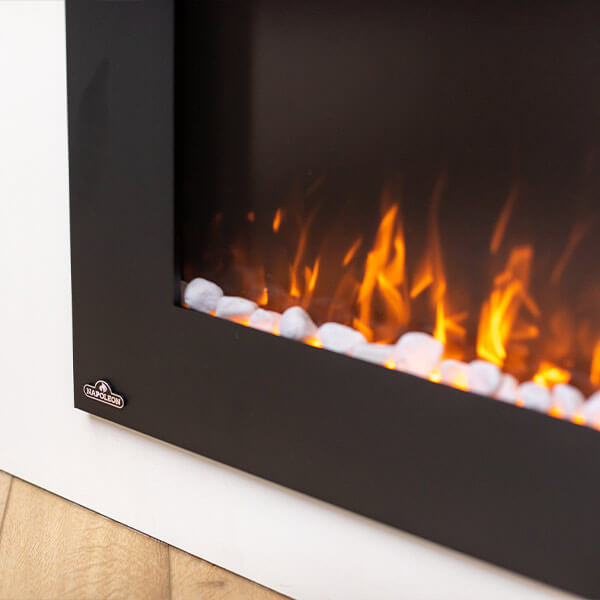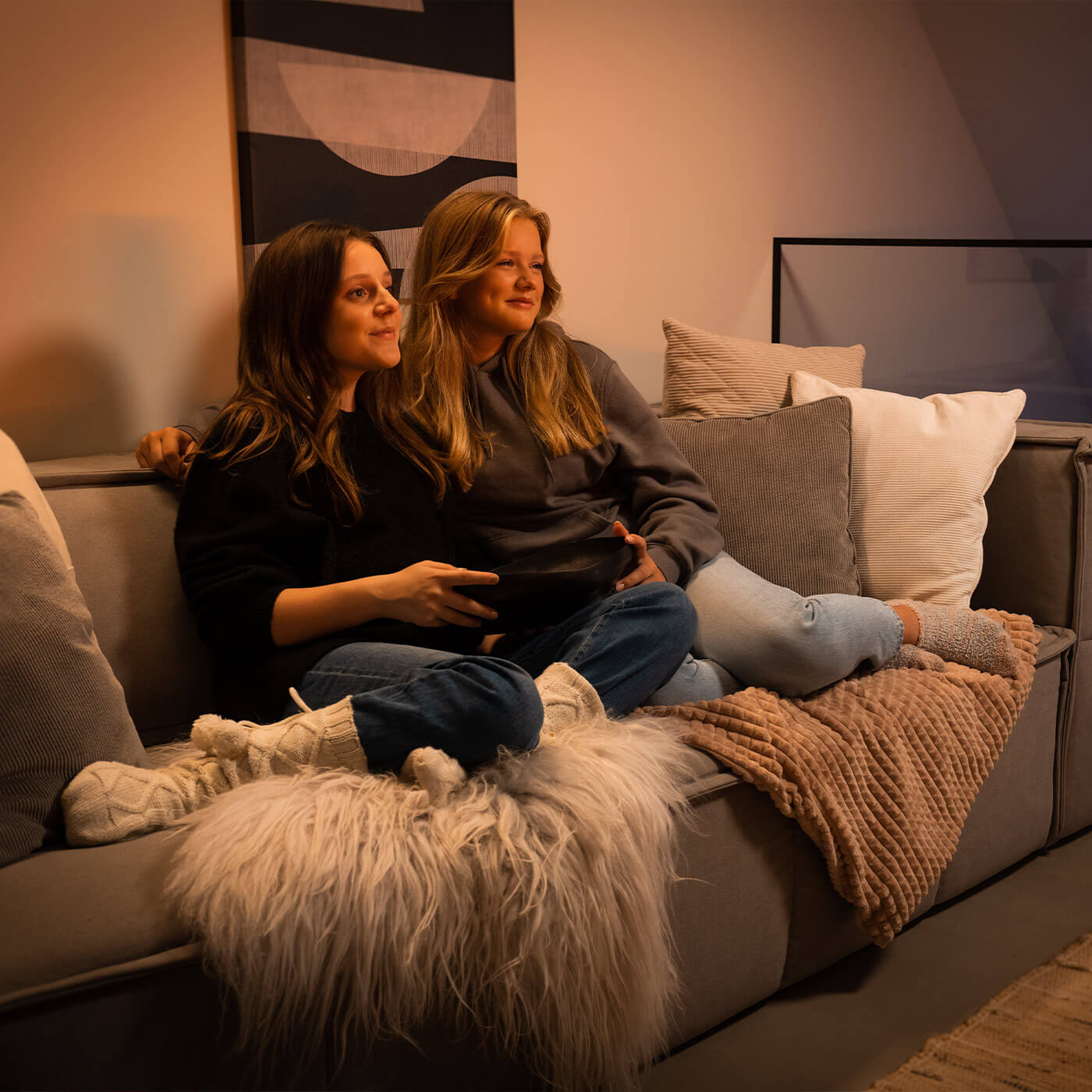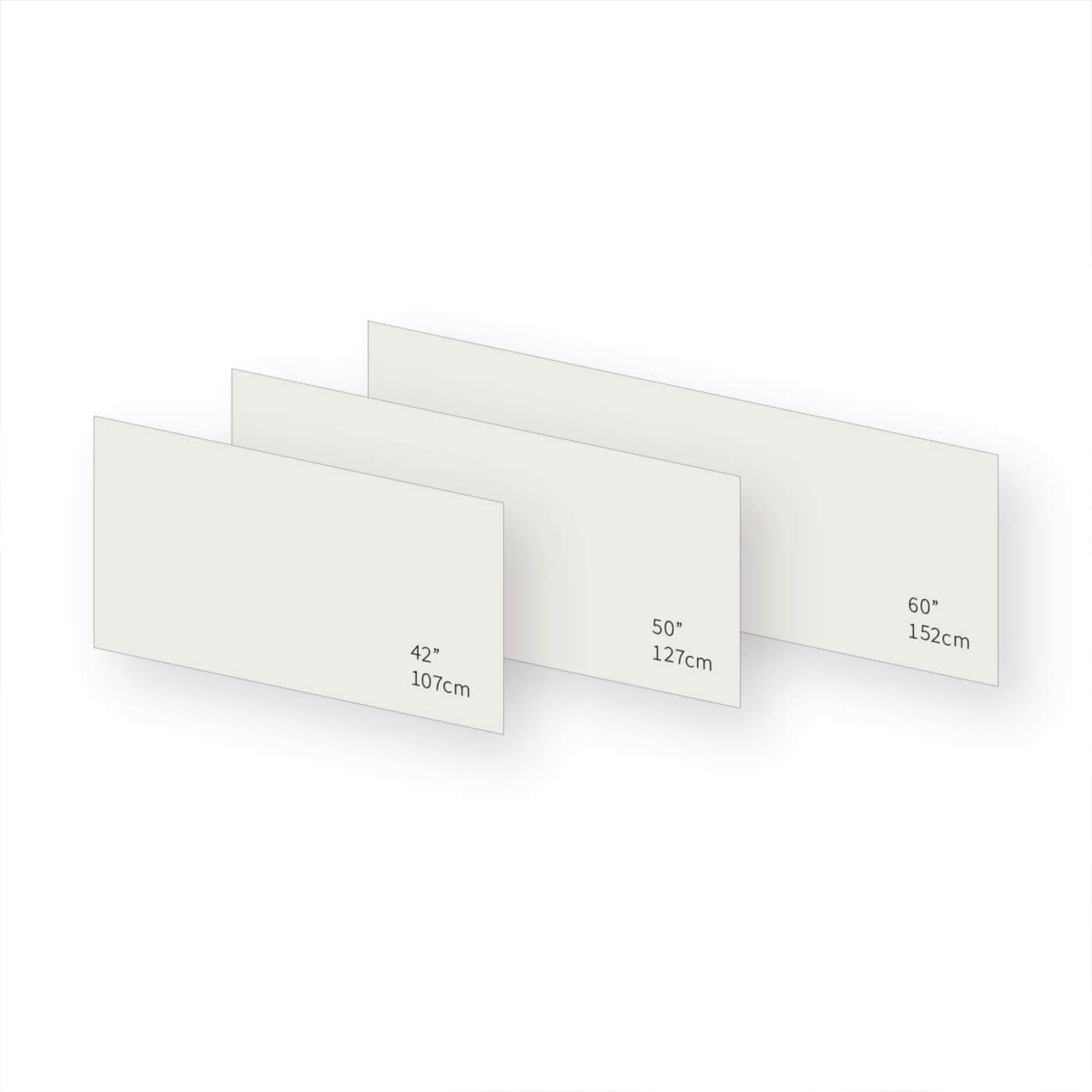 Main Features Of The Allure™ Phantom Series
- Matt black front with metal mesh for a reflection-free view
- Heating capacities: 950 and 2,000 watts
- Enjoy the play of flames without and with the heating power switched on
- Flame colours: Orange, blue and multi-colour
- Flame strength and height adjustable in five stages
- Thermostat control with ten settings from 18° to 27 °Celsius
- Overheat protection and child safety
- Cable cover system included: The length of the connection cable for the device is 1.80 metres
Three Screen Widths
The electric fireplaces of the ALLURE™ PHANTOM series provide a wonderful flame experience on three different screen widths. These electric fireplaces are available in widths of 42'' (107 centimetres), 50 '' (127 centimetres) and 60'' (152 centimetres).
Magnificent Play Of Colours
This electric fireplace shows a realistic display of the play of flames in the colours orange, blue and multi-colour by way of high-intensity LEDs with a long service life and low power consumption.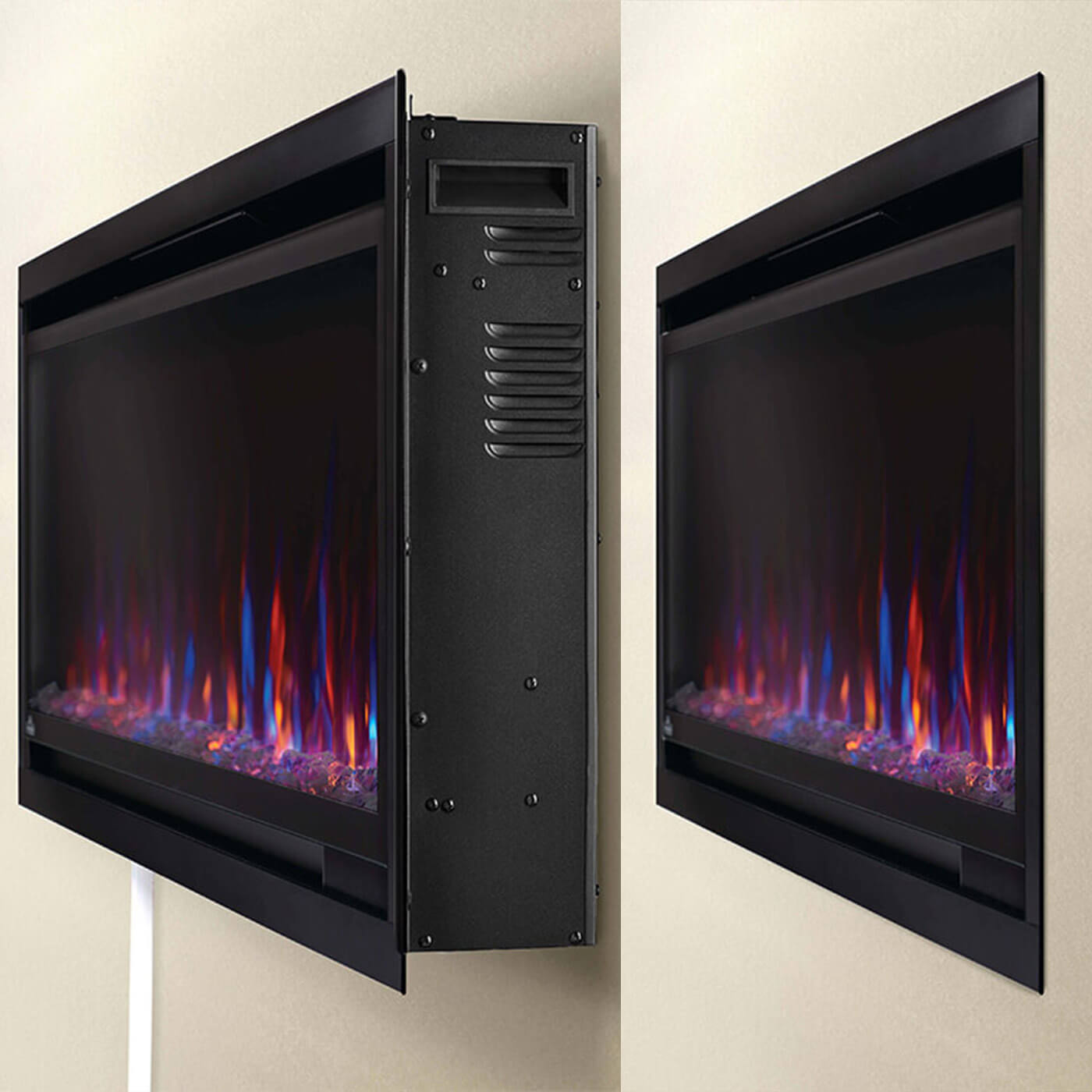 Heating And Ventilation
Thanks to their two-stage heating output of 950 and 2,000 watts, the models of the ALLURE™ PHANTOM models are among the most powerful wall-mounted electric fireplaces on the market: They effortlessly heat rooms of up to approx. 30 m². They also come with a ventilation feature.
Flexible Applications 
Since the Napoleon Premium Fire electric fireplaces of the ALLURE™ PHANTOM series have a flat form factor with a depth of just 13.6 centimetres, they barely protrude into the room. They can be mounted on or flush with the wall.

You can easily install your Napoleon Premium Fire electric fireplace yourself.
Control at the touch of a button
Easily control the strength and colour intensity of the flames in the electric fireplace using the remote control or the touch panel. The touchscreen control lamps are only visible during operation.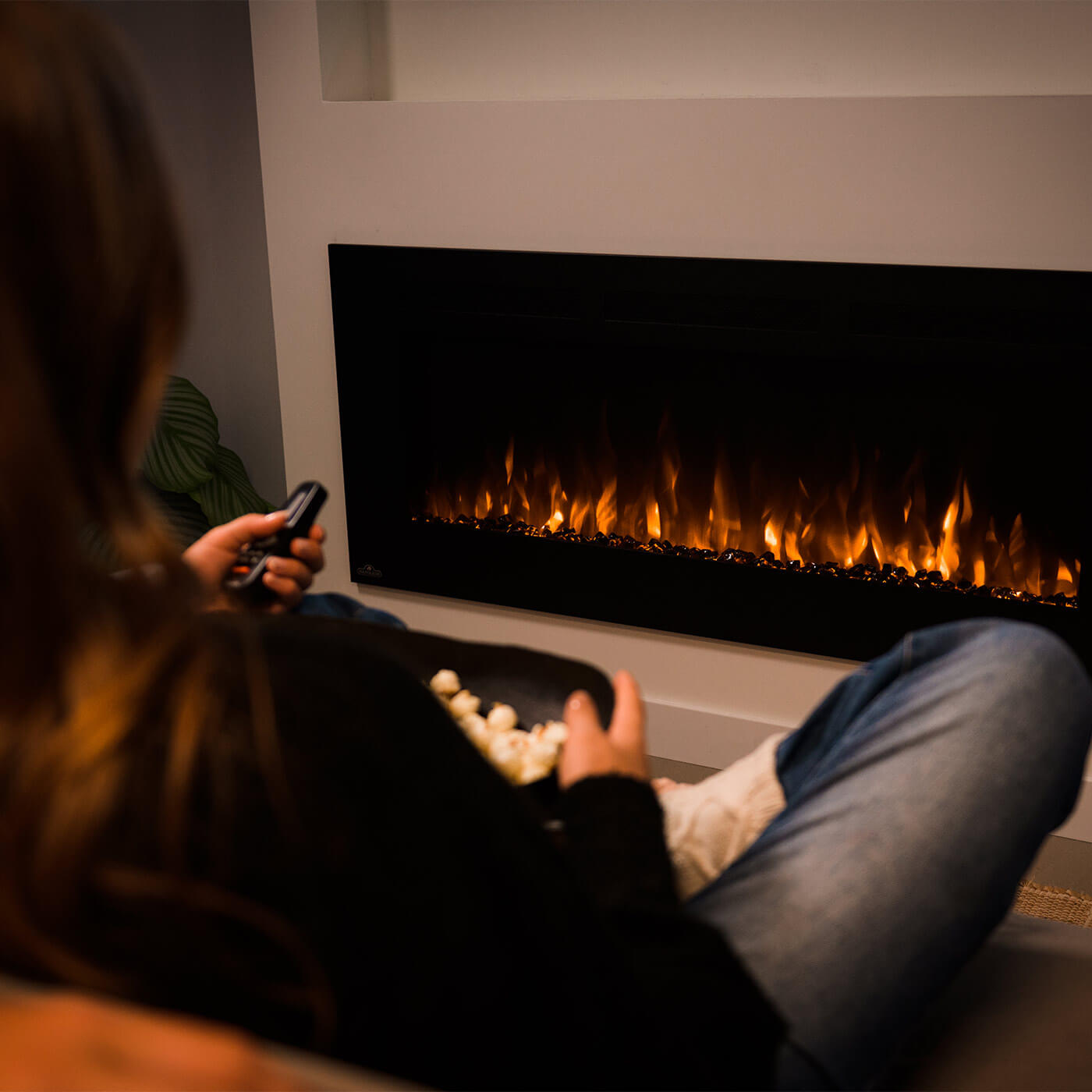 More than electric
Napoleon Premium Fire.
You can create the perfect atmosphere in your home with Napoleon Premium Fire electric fireplaces, for every type of home and style of interior. We bring fire to a new dimension. The various options in our range of electric fireplaces, design elements and simple controls mean that you can enjoy a special experience with fire that suits every mood. Enjoy special experiences with fire that suit every mood. Surprise yourself and others around you by making your home an atmospheric place, with Napoleon Premium Fire.