Beautifully Designed With A New Dimension
Experience extraordinarily powerful flames that extend even more than other electric fireplaces. Narrow walls are emphasized by the Napoleon Premium Fire ALLURE™ VERTICAL series. An electric fireplace from this series fits perfectly into any room, even smaller ones. Instantly and magically, it always draws the eye with its flickering play of fire in a warm orange, friendly yellow, crisp blue and multicolor. In addition, the side accent lights provide a further ambiance through the beautiful shades of white, blue, green, red, yellow, purple or an automatically rotating cycle of colors.
Get inspired by the Allure™ Vertical Series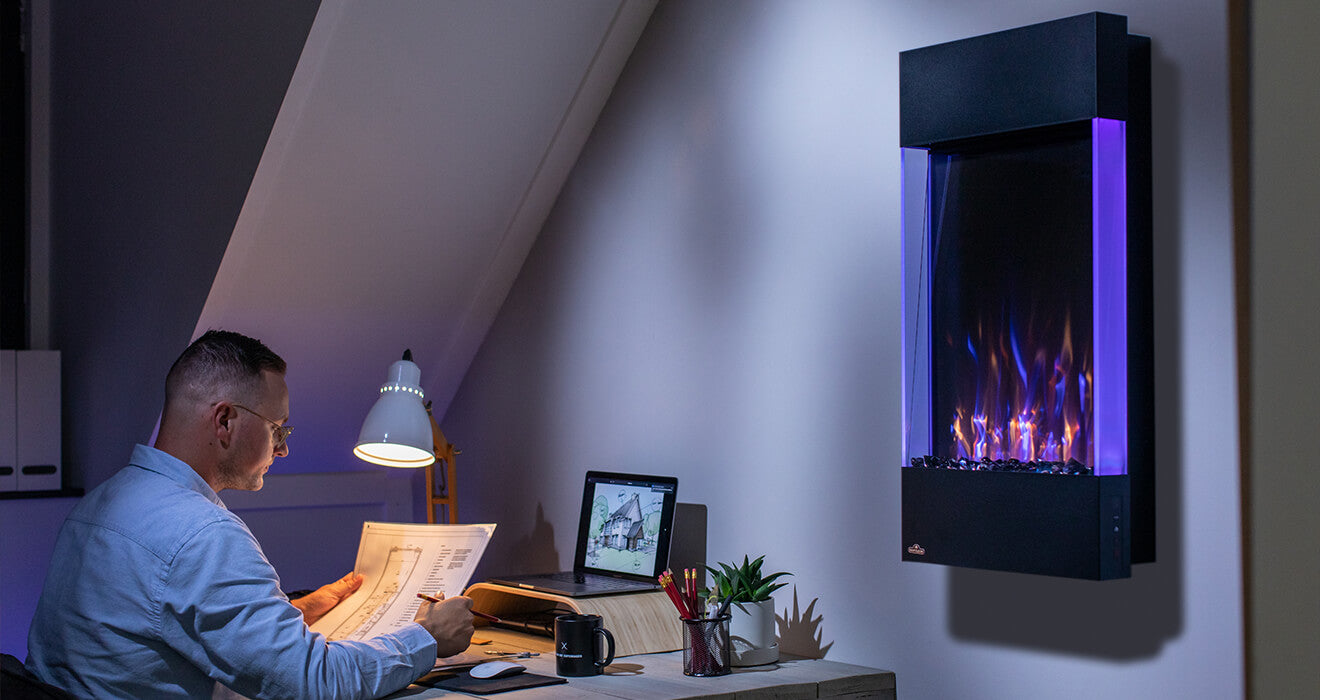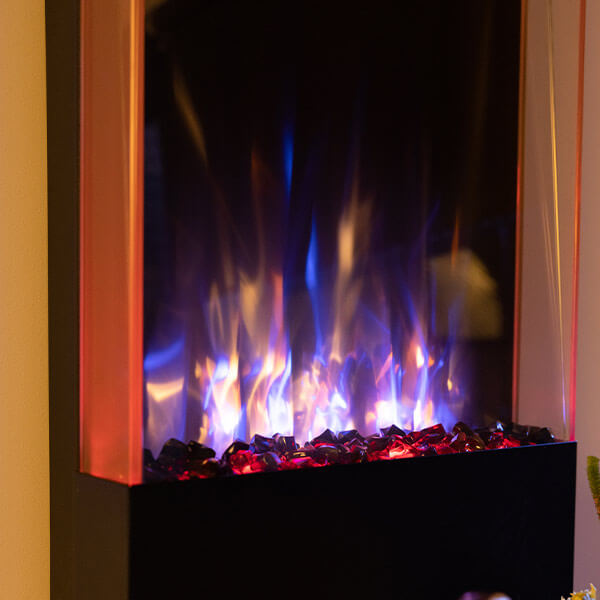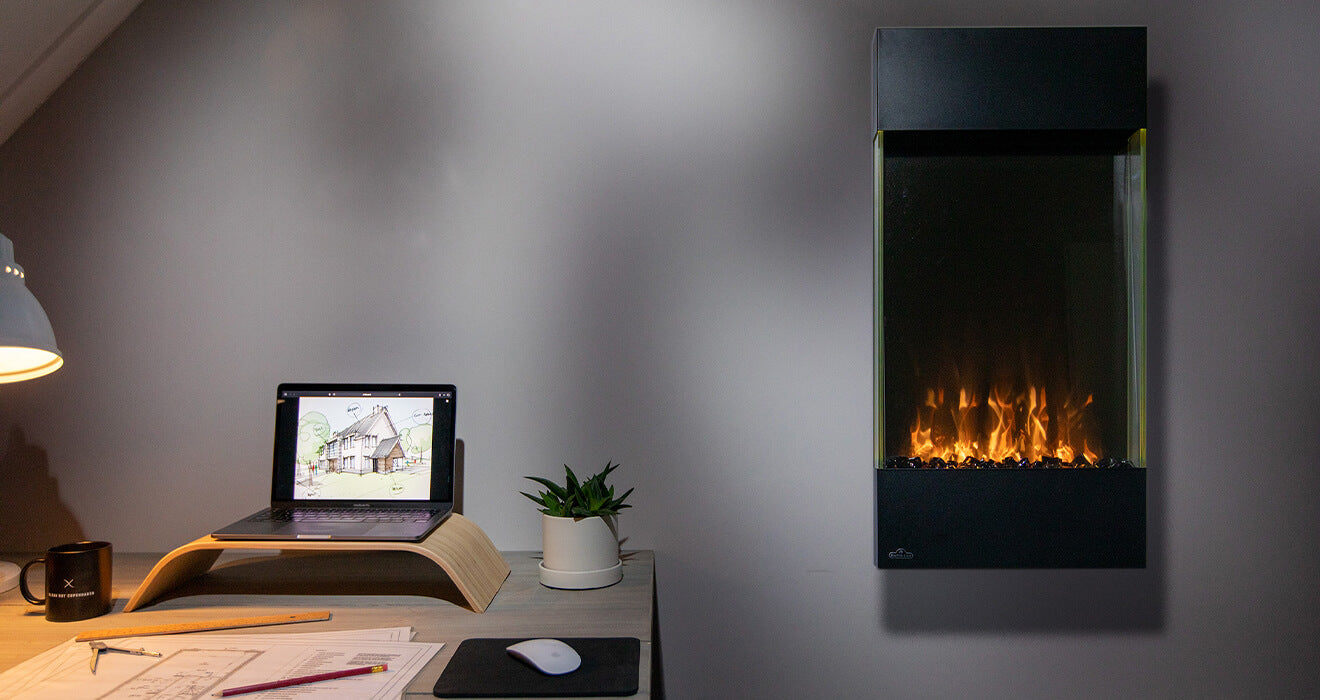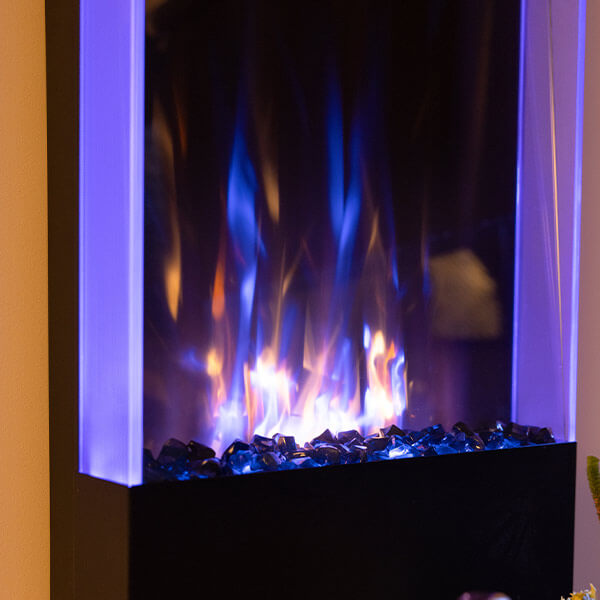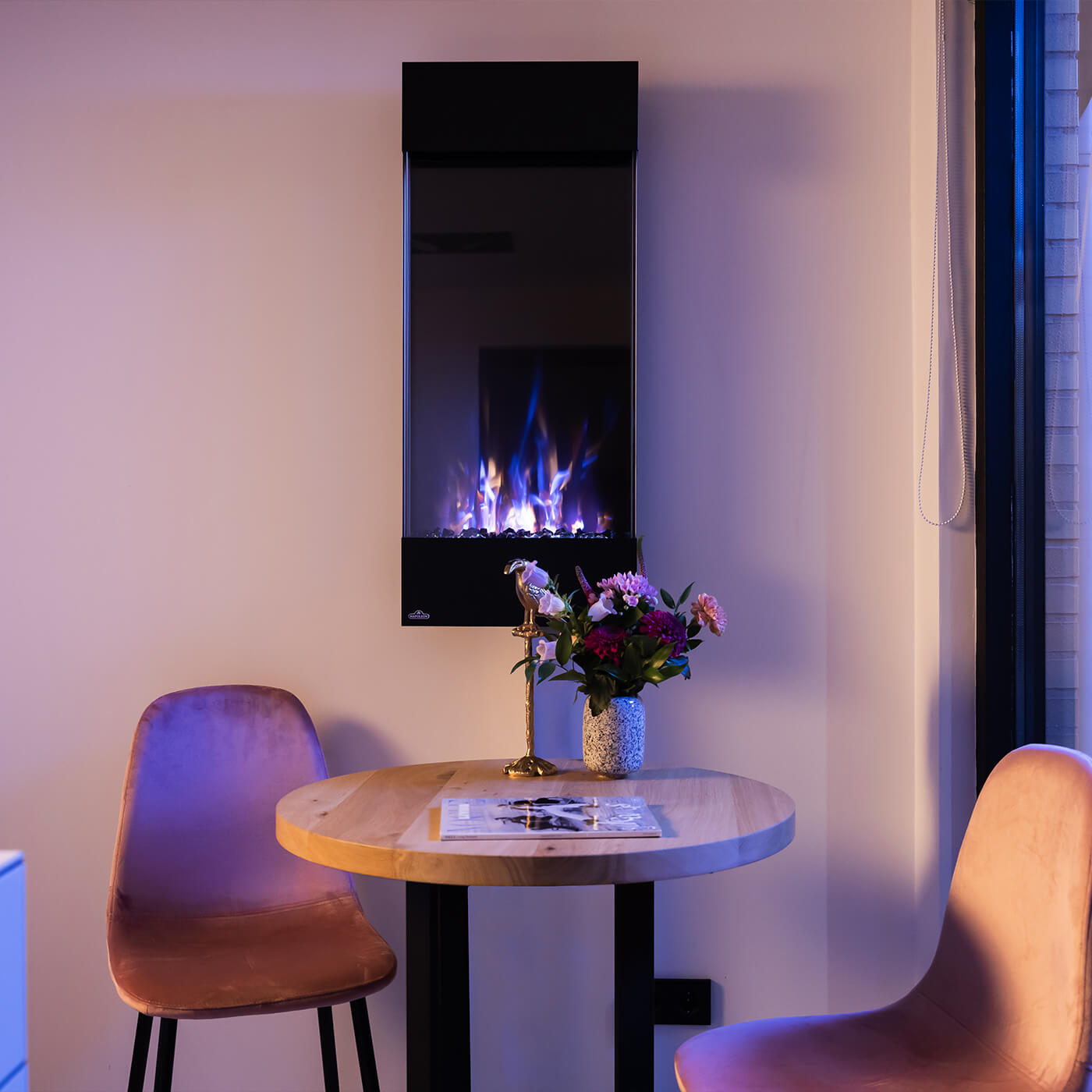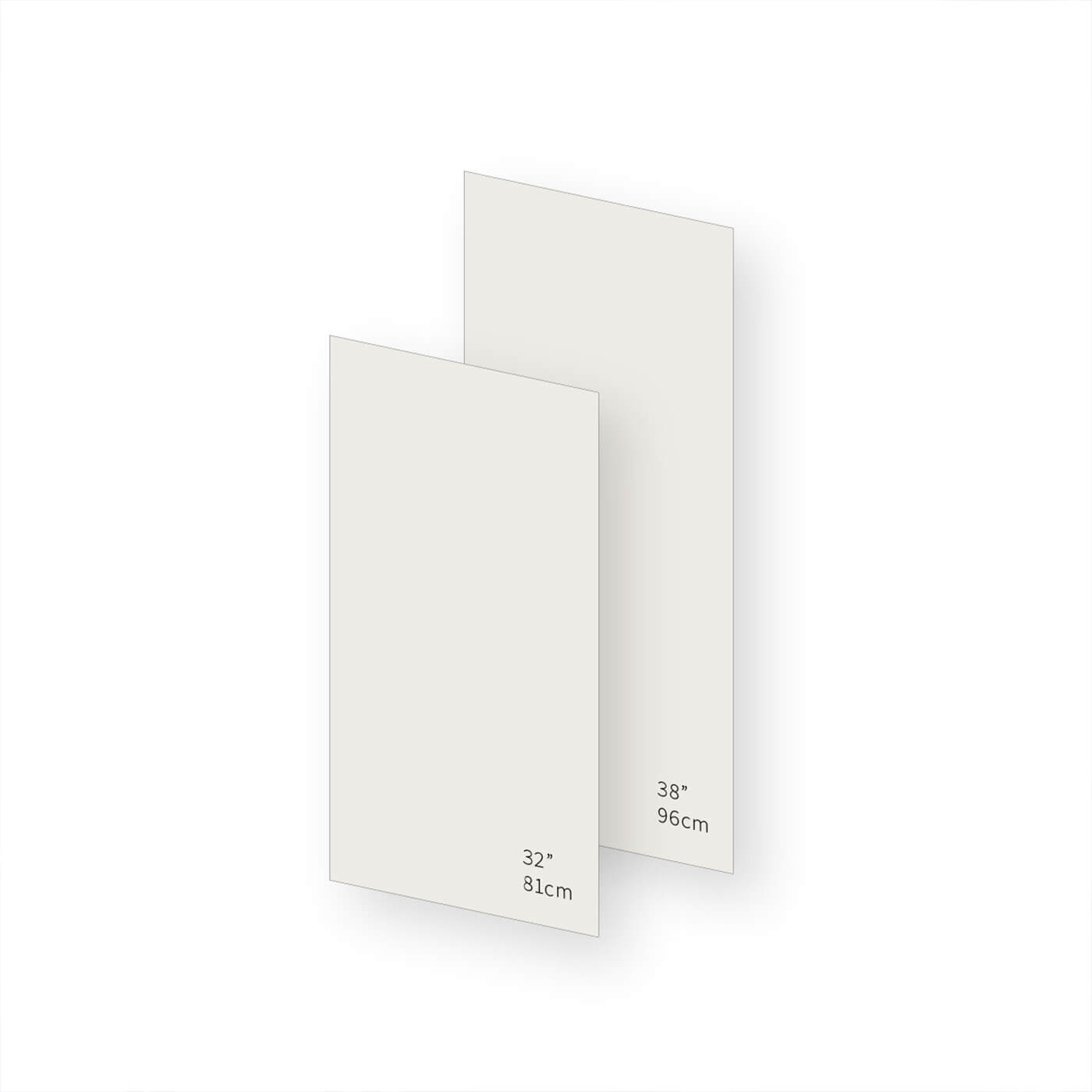 Main Features Of The Allure™ Vertical Series
- Ideal for small rooms, kitchens and narrow walls
- Two heat output settings: 750W or 1,500W
- Experience the play of fire with and without the heating power switched on
- Flame colors: orange, yellow, blue and multicolor
- Flame intensity and height are adjustable to  five settings, adjustable flame speed
- Thermostat control with ten settings from 16°C to 29°C
- Overheating protection and child safety lock
- Cable cover system included: The length of the connection cable for the device is 1.80 meters
Particularly Effective In Small Rooms
The ALLURE™ VERTICAL series creates many possibilities to enjoy the extraordinary interplay of flames. It makes electric fireplaces suitable for small rooms, the kitchen, an entrance area and narrow walls, with heights of 32" and 38" (81 and 96 centimeters) and a width of 16" (40 centimeters).
Enjoy A New Dimension Of Fire
Create ambiance: the ALLURE™ VERTICAL series of Napoleon Premium Fire electric fireplaces instantly and magically draws the eye with its flickering play of fire. It emphasizes narrow walls, and with this exceptional design, you will experience extraordinarily powerful flames that extend even further than other electric fireplaces.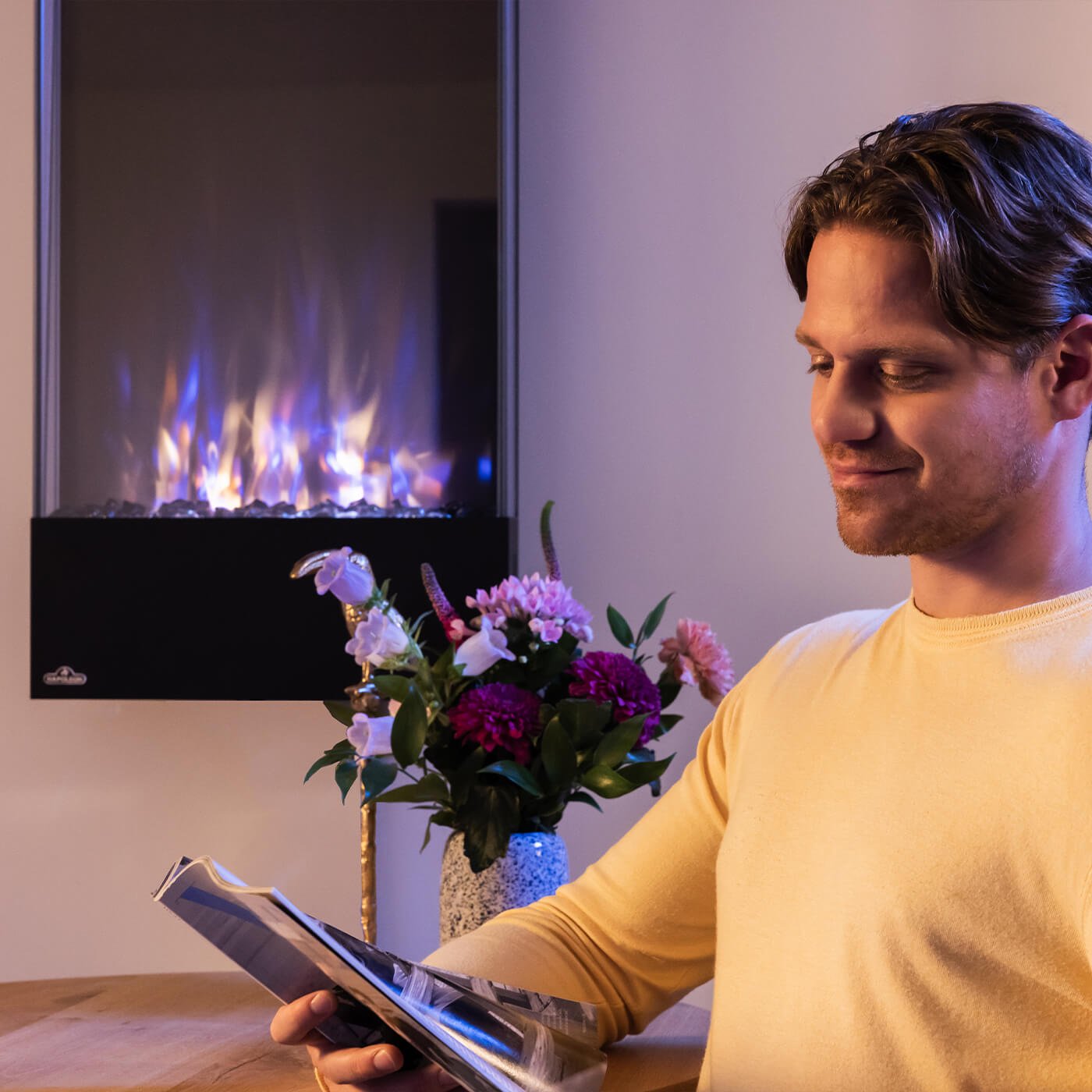 Heating And Ventilation
Thanks to their two-stage heating output of 750 or 1,500 watts, the models in the ALLURE™ VERTICAL series are among the most powerful electric fireplaces on the market, capable of heating rooms of up to 25m². They also come with a ventilation feature.
Flexible Mounting
The electric fireplaces of the ALLURE™ VERTICAL series can be mounted on the wall or integrated into it. At a depth of just 14 centimeters, they are very flat and barely protrude into the room.

You can easily install your Napoleon Premium Fire electric fireplace yourself.
At The Press Of A Button 
Easily control the strength and color intensity of the flames in your electric fireplace using the remote control or touch panel. The touchscreen control lamps are only visible during operation.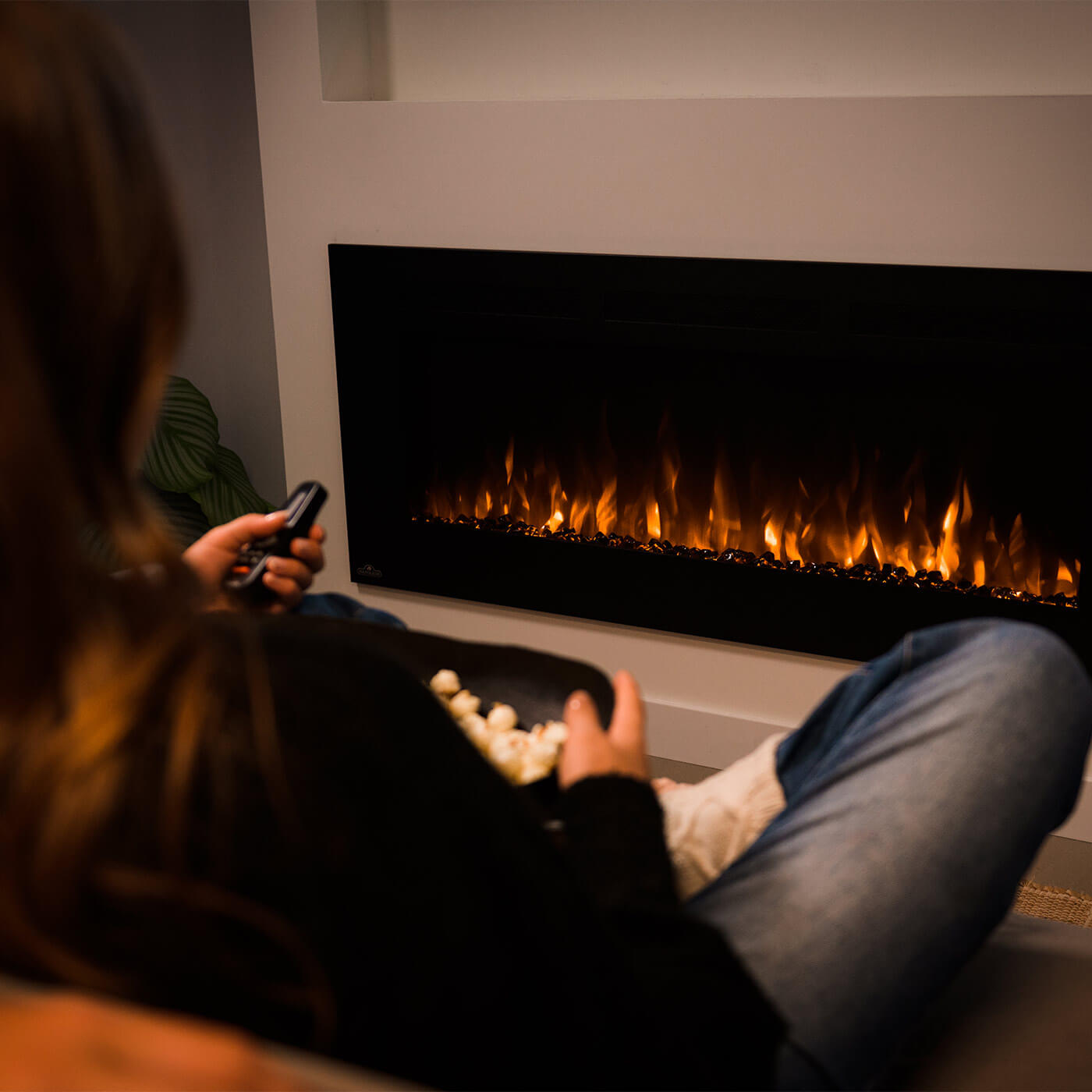 More than electric
Napoleon Premium Fire.
You can create the perfect atmosphere in your home with Napoleon Premium Fire electric fireplaces, for every type of home and style of interior. We bring fire to a new dimension. The various options in our range of electric fireplaces, design elements and simple controls mean that you can enjoy a special experience with fire that suits every mood. Enjoy special experiences with fire that suit every mood. Surprise yourself and others around you by making your home an atmospheric place, with Napoleon Premium Fire.