SET NEW ACCENTS. TIME AND AGAIN.
A pioneering spirit. A thirst for action. Innovative strength: the success story of Napoleon is supported by strong pillars. The company was shaped by German and Canadian influences - and this connection is reflected in our daily work: We combine the demands of nature and the environment with quality, and stand for a high-quality, naturally comfortable home in the world of today. In doing so, we succeed in setting new accents time and again.
A thirst for adventure is the starting shot
It all started with a wish. In October 1969, the toolmaker Wolfgang Schroeter emigrated from Pforzheim to Canada. He had nothing in his pocket - but he was inspired by the desire to make it. "A thirst for adventure - that was all", as Wolfgang Schroeter, who took the first step towards a great success story, recalls.
Just a couple of tools. And a lot of zest.
In Barrie, Canada, Wolfgang Schroeter initially worked as a toolmaker and met his wife Ingrid - a fellow German national. Irregular orders made for unstable employment - so Ingrid and Wolfgang Schroeter decided to take matters into their own hands in 1976, when they founded Wolf Steel Ltd. in Barrie with just a few newly purchased tools in a garage.
A stove stokes the business
Ingrid and Wolfgang Schroeter initially produced railings and quickly became a region leader. However, things really got going when Ingrid's father wanted an oven in 1978. Wolfgang Schroeter built it. Then one for the neighbour. This was followed by further inquiries. And that's how the Schroeters came to be in the oven business.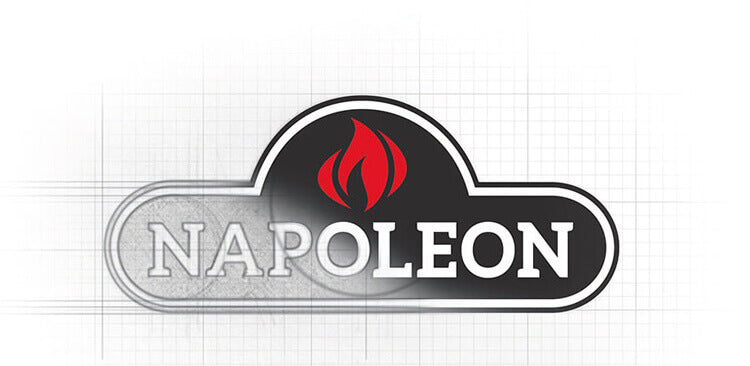 Napoleon. From an idea to the brand.
In 1980, Wolfgang Schroeter and his small team were the first to equip wood stoves with ceramic glass and an air purification system. Wolfgang Schroeter redesigned the oven door and invented the brand name Napoleon. Today, Napoleon products are in service at company buildings in 34 countries around the world, and they are the epitome of quality, service and reliability.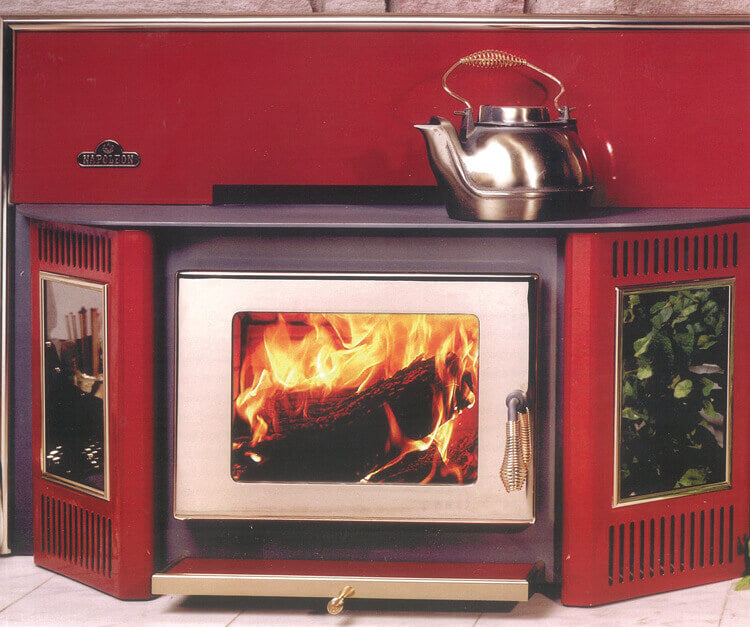 Steady growth
The company continued to grow under the leadership of Ingrid and Wolfgang Schroeter. Grills and fireplaces were added to the range of ovens, and later central heating and ventilation systems. The development of the Napoleon Premium Fire electric fireplaces is a new chapter in the success story of the company. Everything thought out and thought through. And always with passion, experience and a sense for something special.
The second generation moves to the fore
Napoleon has been and is shaped by growth. The sons Chris and Stephen Schroeter experienced this positive effect first hand: Both have been part of the team, which has grown to the current level of 1,600 employees, for around 20 years. They now run the company with President Ron McArthur. Ingrid and Wolfgang Schroeter continue to support the management team with their ideas and advice.
1,200,000 m²
Production area
- Napoleon has held its own branches in Europe since 2010
- Production area: More than 1,200,000 m2 at the four locations in Canada with two production sites in the USA and in China
- In September 2020, the new 24,000 m² European headquarters and logistics centre went into operation in Tiel, the Netherlands, opening a new chapter in the success story of the business.
- Worldwide sales in 34 countries
- Certified according to ISO 9001 - 2008
- Social engagement with charitable institutions
2019:
Vesta Award winner, category electrical products
2019:
Canada's Best Managed Company Award
2019:
Finalist of the Vesta Award, stove / grill components and control elements
2018:
Vesta Award, stove accessories
2017:
Vesta Award, gas products
2017:
Vesta Award, Best of HPBA Show